Earlier today, an official website and Twitter account opened their doors to announce that Trigger and Tsubaraya Productions are joining forces to produce a new anime series, titled SSSS.DYNAZENON. The first trailer and visual, as well as the main staff were revealed for the project.
We break the details down below.
Trailer
The two-minute teaser begins with a fly-through of the events of SSSS.GRIDMAN, set to a thumping electronica track. At the 1:13 mark, the screen goes black, as the music grows ominous. Sparse text introduces the main staff, before the trailer gives a pan over the show's key visual.
Key Visual
The image features a front-facing head shot of the Dynazenon mech.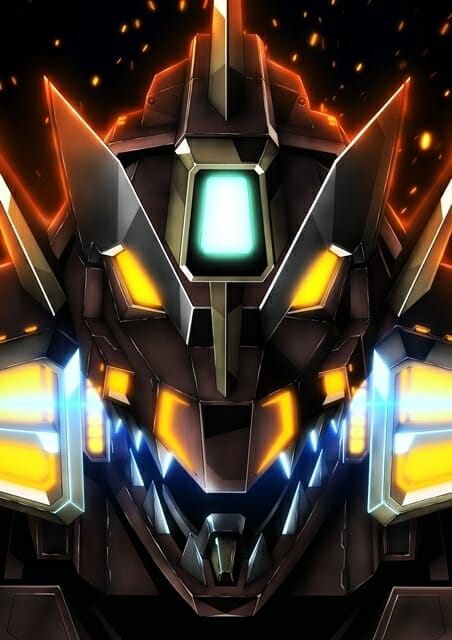 Staff
Akira Amemiya (Gunbuster 2: Diebuster, Gurren Lagann Parallel Works) will return to the director's chair to helm the project at Trigger, with Masaru Sakamoto reprising their role as character designer. Keiichi Hasegawa (Gegege no Kitarō 2007, Rage of Bahamut: Genesis) will handle series composition, while Shiro Sagisu scores the soundtrack.
SSSS.DYNAZENON is listed as being part of the "Gridman" universe, though no specifics on format or plot were revealed.
SSSS.GRIDMAN aired during the Fall 2018 broadcast season. Funimation streamed the series, and produced an English SimulDub. They describe the title as:
Yuta Hibiki can't remember who he is, and now he's seeing and hearing things that others don't! A voice from an old computer tells him to remember his calling, and he sees a massive, unmoving creature in the distance. Nothing's making sense—until the behemoth springs to life! Suddenly, Yuta is pulled into the digital world, reappearing in the real one as the colossal hero—Gridman!
Source: Animate Times