Earlier today, fans of Sega's Phantasy Star Online 2 flocked to Chiba for the "Phantasy Star Kanshasai 2019" fan event. During the show, it was announced that the title will get an anime TV adaptation, titled Phantasy Star Online 2: Episode Oracle.
A teaser trailer for the project was also revealed along with a key visual. You can check both out below.
Trailer
Key Visual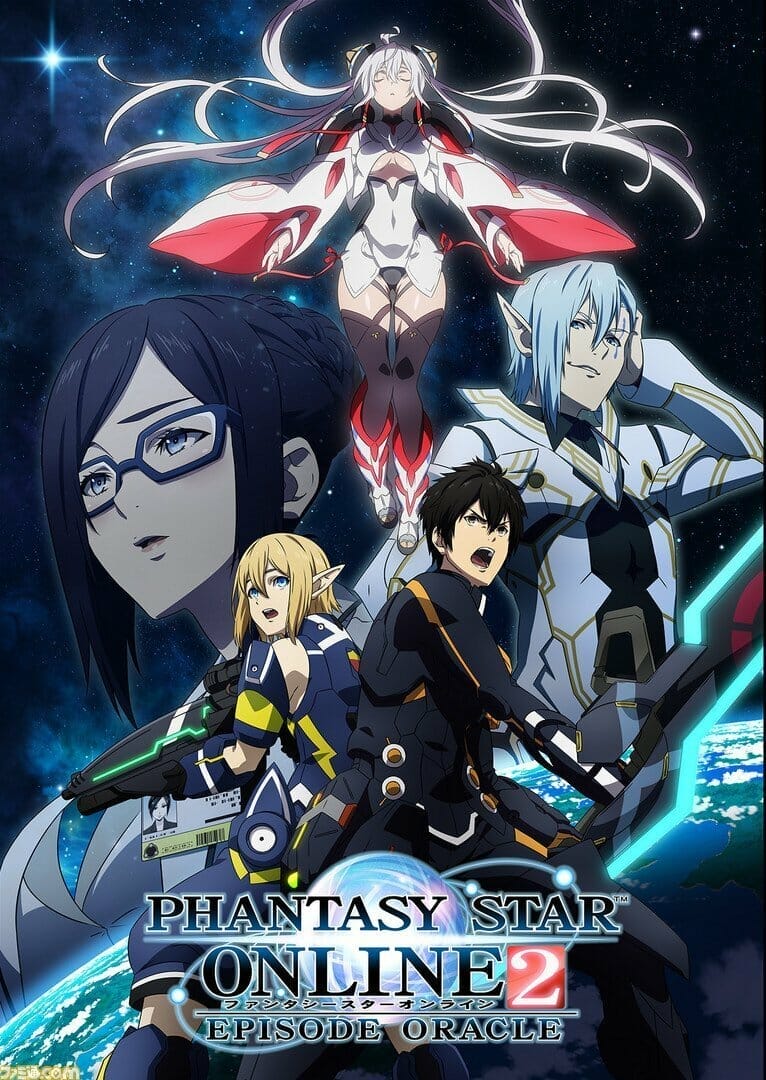 Phantasy Star Online 2: Episode Oracle will adapt the first three Episodes of the game, in addition to an original story. The game currently spans five Episodes, with the sixth slated to launch on April 24.
This is the second Phantasy Star Online 2 anime TV series to be produced. The first adaptation, Phantasy Star Online 2: The Animation, launched in the Winter 2016 broadcast season. Keiichiro Kawaguchi directed the project at Telecom Animation Film, with Miho Yano and Minoko Takasu providing character designs. Mitsutaka Hirota was in charge of series composition.
Sentai Filmworks holds the rights to Phantasy Star Online 2: The Animation, which they describe as:
Phantasy Star Online 2 is the most popular game on the web, and almost everyone at Seiga Academy is deeply immersed in it. When the school administration begins to worry that the game is causing more harm than good, student council president Rina Izumi sets out to prove PSO2's virtual positives. To confirm her opinion, she recruits Itsuki Tachibana, one of the few students who isn't already hooked, and instructs him to learn how to play so she can study the effects. What at first seems like a brilliant and simple plan instead lifts the lid off a Pandora 's Box filled with unexpected complications. As Itsuki's life undergoes a rapid transformation, it soon becomes clear that PSO2 may be much more than merely a game! In fact, a whole new world waits on the other side of the net in PHANTASY STAR ONLINE 2 – THE ANIMATION!
Source: Famitsu
Phantasy Star Online 2 Gets Second Anime TV Series – Samantha Ferreira