Earlier today, Good Smile Film started streaming a new teaser trailer for the upcoming No Guns Life anime TV series. The 99-second promo offers a brief look at the show in action. Ending theme Game Over by DATS kicks in as a background track at the 54-second mark.
No Guns Life hits Japanese TV on October 10. The full schedule is as follows (All times JST):
TBS: 10/10/2019 at 25:28 (10/11/2019 at 1:28AM)
AT-X: 10/11/2019 at 21:00 (10/11/2019 at 9:00PM)
Sun TV: 10/11/2019 at 24:00 (10/12/2019 at Midnight)
KBS Kyoto: 10/11/2019 at 24:00 (10/12/2019 at Midnight)
BS11: 10/13/2019 at 25:00 (10/14/2019 at 1:00AM)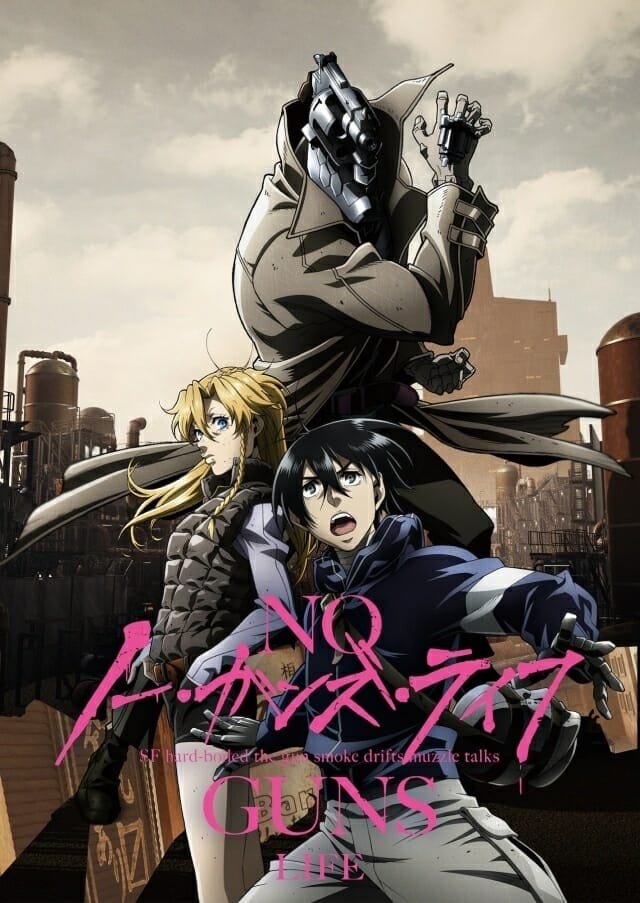 Naoyuki Itou (Overlord, Digimon: Data Squad) will direct the project at Madhouse, with Masanori Shino (Terraformars, All Out!!) providing character designs. Yukie Sugawara (Overlord, Hina Logic – from Luck & Logic) is in charge of series composition for the project.
The confirmed voice cast includes:
Tetsurō Arahabaki: Daiki Yamashita
Juzo Inui: Junichi Suwabe
Mary Steinberg: Manami Numakura
Hugh Cunningham: Yōji Ueda
Olivier Juan de Belmer: Yōko Hikasa
Pepper: Inori Minase
Christina Matsuzaki: Masashi Ebara
Scarlett Gosling: Marika Kōno
Cronen von Wolf: Yuya Uchida
Mega-Armed Tokisada: Kenyuu Horiuchi
Seven: Yuko Sanpei
Tasuku Karasuma's No Guns Life launched in the pages of Ultra Jump in 2014. The ongoing series currently spans eight volumes, with the ninth hitting stores on September 19.
Viz Media holds the rights to the title, which they describe as:
Ex-soldier Juzo Inui has one question–who turned him into a cyborg and erased his memories?

After the war, cyborg soldiers known as the Extended were discharged. Juzo Inui is one of them, a man whose body was transformed, his head replaced with a giant gun! With no memory of his previous life—or who replaced his head and why—Inui now scratches out a living in the dark streets of the city as a Resolver, taking on cases involving the Extended.

When a fellow Extended showed up in Inui's office—on the run from the Security Bureau with a kidnapped child in tow and asking for help—Inui should have just thrown the guy out. But Inui's loyalty to a brother Extended makes him take the job. Keeping the child safe won't be easy, since everyone seems to want to grab him, from street punks to the megacorporation Berühren, who have sent out a special agent that knows exactly how to deal with the Extended…
Source: YouTube (Good Smile Film)
No Guns Life Anime Gets Third Teaser Trailer – Samantha Ferreira