Earlier today, Right Stuf hosted an industry panel at Crunchyroll Expo. During the event, the publisher announced that they will release Mobile Suit Gundam NT and After War Gundam X on Blu-Ray in 2020. As of press time, no further details have been announced.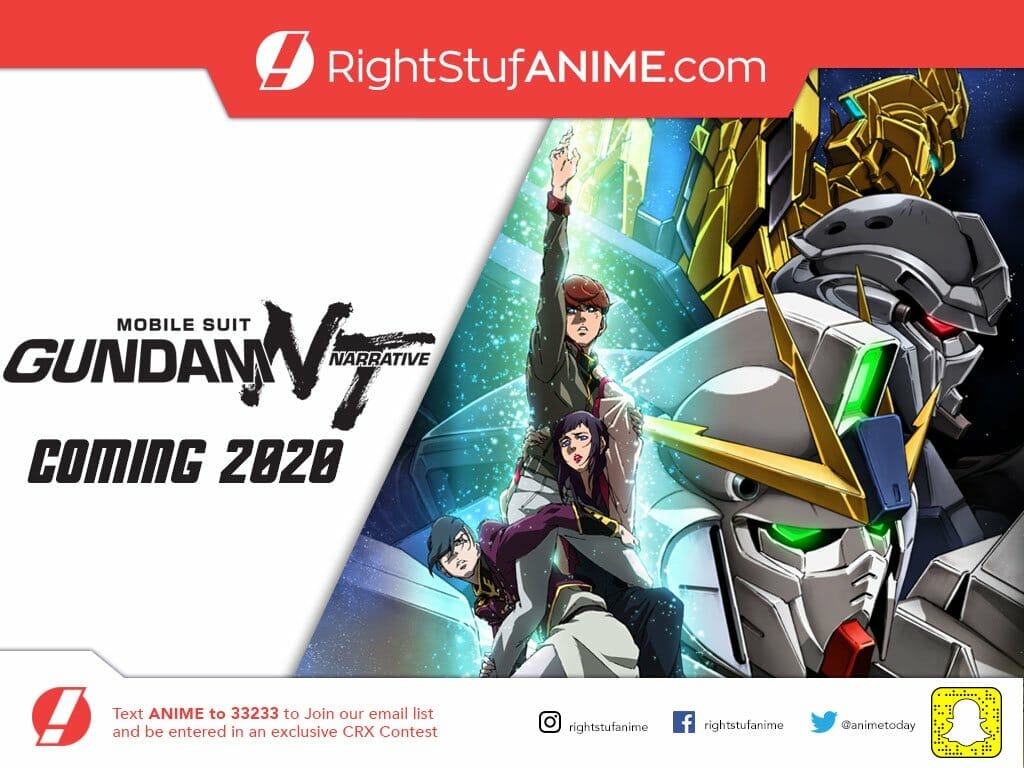 Mobile Suit Gundam NT hit North American theaters on February 19.
Shunichi Yoshizawa directed Mobile Suit Gundam NT at Sunrise, with Se Jun Kim (Mobile Suit Gundam Twilight AXIS) providing character designs. Harutoshi Fukui (Mobile Suit Gundam UC, Star Blazers: Space Battleship Yamato 2202) wrote the title's screenplay.
SawanoHiroyuki[nZk]:LiSA performed theme song Narrative. The song features music by Hiroyuki Sawano and vocals by LiSA.
Sunrise describes the film as:
U.C. 0097, one year after the opening of "Laplace's Box."
Despite the revelation of the Universal Century Charter that acknowledges the existence and rights of Newtypes, the framework of the world has not been greatly altered.

The conflict later dubbed the "Laplace Incident" is thought to have ended with the downfall of the Neo Zeon remnants known as the Sleeves. In its final battle, two full psycho-frame mobile suits displayed power beyond human understanding. The white unicorn and the black lion were sealed away to remove this danger from people's consciousness, and they should now be completely forgotten.

However, the RX-0 Unicorn Gundam 03, which disappeared two years earlier, is now about to show itself in the Earth Sphere once more. A golden phoenix… named Phenex.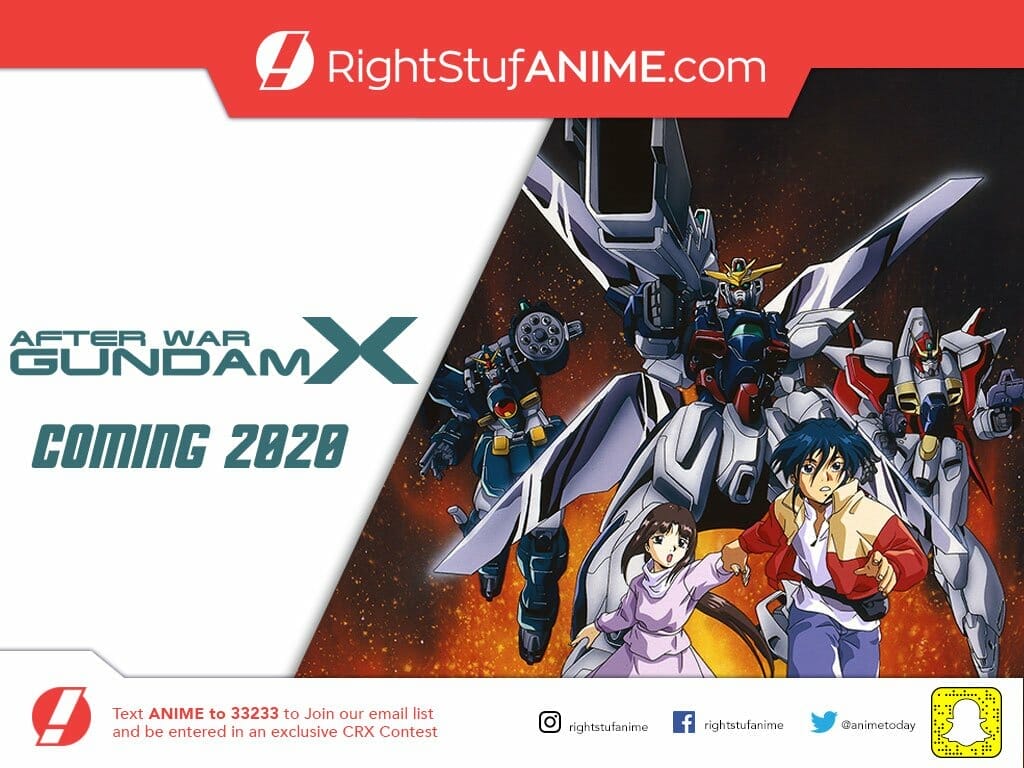 After War Gundam X aired in the Spring 1996 broadcast season. Shinji Takamatsu (Gintama, Mobile Suit Gundam Wing) directed the project at Sunrise, with Nobuyoshi Nishimura (Mobile Suit SD Gundam's Counterattack) providing character designs. Hiroyuki Kawasaki (Sakura Wars anime franchise, Ronja the Robber's Daughter) was in charge of series composition.
Right Stuf describes the show as:
In After War Gundam X, what started as a single space colony's war for independence turned into an all-out war between the space colonies and Earth. No one was safe from the conflict, and Earth, the home of all humanity, suffered heavy damage in the fighting. Almost all of Earth's population – once as many as ten billion people – was lost. It's only now, 15 years after the end of the war, that Earth's environment has at last stabilized again.

Garrod Ran is a war orphan, but when it comes to mobile suits, he has superb knowledge and skills. He receives a request from a mysterious gentleman to rescue a girl named Tiffa; and so he sneaks aboard the Freeden, the land warship where she is held captive. With the girl safely in his care, he returns to the mysterious gentleman, but when Tiffa sees the man, she's overcome with panic. Quickly judging the situation, Garrod takes her and escapes. Guided by her unusual powers, they end up at the remains of an old Federation factory, where they find the mobile suit "Gundam X"…
Source: Twitter (rightstufanime)(Thanks to L.B. Bryant for the tip!)
Gundam NT, After War Gundam X Hit North American Blu-Ray In 2020 – Samantha Ferreira