Earlier today, the official website for the Children of the Sea (Kaiju no Kodomo) anime film updated with a new visual, plus four new cast members.
We break the details down below.
Key Visual
The image features one of the characters standing in a mysterious aquarium. Behind her, a scene of two characters swimming with sea creatures can be seen, as the column of water extends toward the starry heavens.
Cast
The film will add the following:
Dede: Sumiko Fuji
Masaaki Yasumi: Goro Inagaki
Kanako Yasumi: Yuu Aoi
Sensei: Toru Watanabe
A visual featuring the characters was also revealed, which you can check out below.
Children of the Sea opens in Japan on June 7.
Ayumu Watanabe (After the Rain, Space Brothers) will direct the project at Studio 4°C, with Kenichi Konishi (The Tale of the Princess Kaguya, Tokyo Godfathers) filling the dual role of character designer and animation director. Joe Hisaishi (Princess Mononoke, Spirited Away) will score the film's soundtrack.
Other confirmed crew members include:
Art Director: Shinji Kimura
CGI Director: Kenichiro Akimoto
Color Key: Miyuki Itou
Sound Director: Koji Kasamatsu
Producer: Eiko Tanaka
The confirmed voice cast includes:
Umi: Hiiro Ishibashi
Ruka: Mana Ashida
Sora: Airu Kubodzuka
Daisuke Igarashi's Children of the Sea manga launched in the pages of Shogakukan's Ikki magazine in 2006. The series, which spans five compiled volumes, ran through 2012.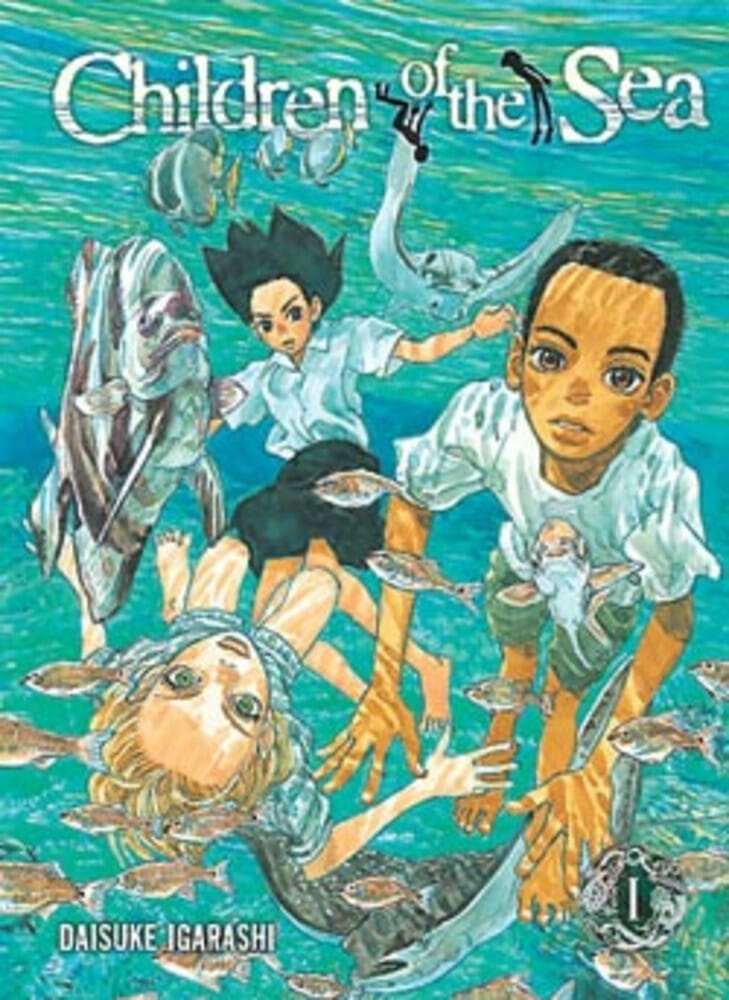 Viz Media currently holds the rights to Children of the Sea, which they describe as:
When Ruka was younger, she saw a ghost in the water at the aquarium where her dad works. Now she feels drawn toward the aquarium and the two mysterious boys she meets there, Umi and Sora. They were raised by dugongs and hear the same strange calls from the sea as she does.

Ruka's dad and the other adults who work at the aquarium are only distantly aware of what the children are experiencing as they get caught up in the mystery of the worldwide disappearance of the oceans' fish.
Source: Comic Natalie
"Children of the Sea" Anime Movie Gets New Visual, 4 Cast Members – Samantha Ferreira