Earlier today, the official website for Studio Trigger's Promare updated with a new key visual, as well as several voice actors attached to the project.
We break the details down below.
Key Visual
The image features The entire cast, splaying forth from the torso of a grand heroic figure.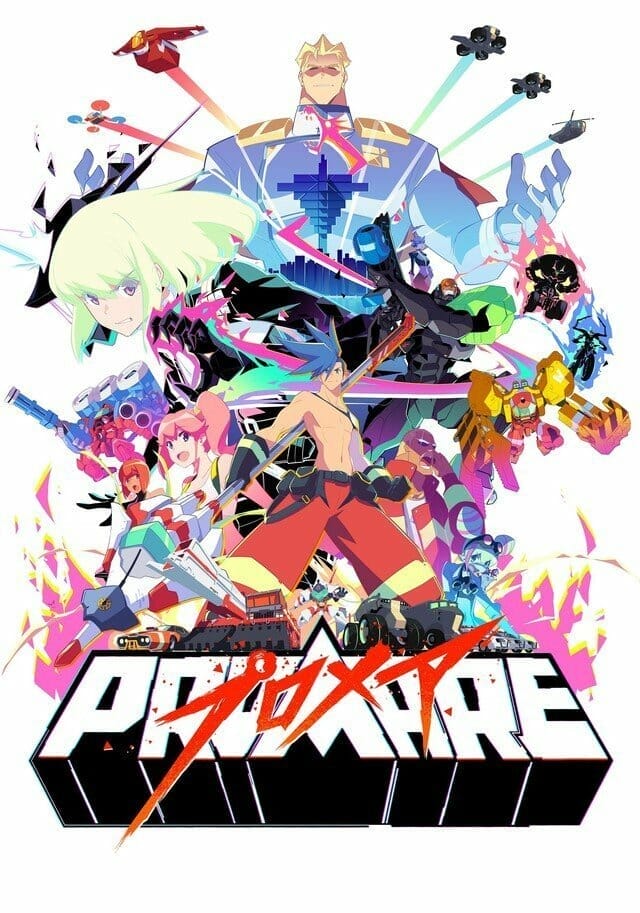 Cast
The film will add the following roles:
Vinny: Kendo Kobayashi
Deus:Arata Furuta
Promare will hit Japanese theaters on May 24.
Hiroyuki Imaishi (Tengen Toppa Gurren Lagann, Kill la Kill) will direct the project, with Shigeto Koyama (Heroman) providing character designs. Kazuki Nakashima (Tengen Toppa Gurren Lagann, Kill la Kill) is writing the screenplay.
Other confirmed crew members include:
Original Concept: TRIGGER
Original Concept: Kazuki Nakashima
Art Director: Tomotaka Kubo (Nihon Galleries)
Music: Hiroyuki Sawano
Title Card/Logo Design: Hitoshi Ichiko (TGB Design)
Animation Production: TRIGGER
3D CGI Production: Sanzigen
Production: XFLAG
Distribution: Toho Films
The film will star the following:
Galo Thymos: Kenichi Matsuyama
Lio Fotia: Taichi Saotome
Kray Foresight: Masato Sakai
Aina Ardebit: Ayane Sakura
Ellis Ardebit: Ami Koshimizu
Remi Puguna: Hiroyuki Yoshino
Lucia Fex: Mayumi Shintani
Ignis Ex: Rikiya Koyama
Vulcan Hastus: Taiten Kusonoki
Varys Truss: Tetsu Inada
Mace: Katsuyuki Konishi
Gera: Nobuyuki Hiyama
The project was first revealed at Anime Expo 2017, during the Trigger industry panel. At the time, it was noted that the project had been in the works for four years, and that the tone will be similar to both Gurren Lagann and Kill la Kill.
Source: Comic Natalie
Trigger's Promare Film Gets New Poster Visual, 2 Cast Members – Samantha Ferreira