Earlier today, Toonami's official Facebook page announced that the block will air The Promised Neverland. The series will hit the airwaves on April 13, though a specific time has yet to be announced as of press time.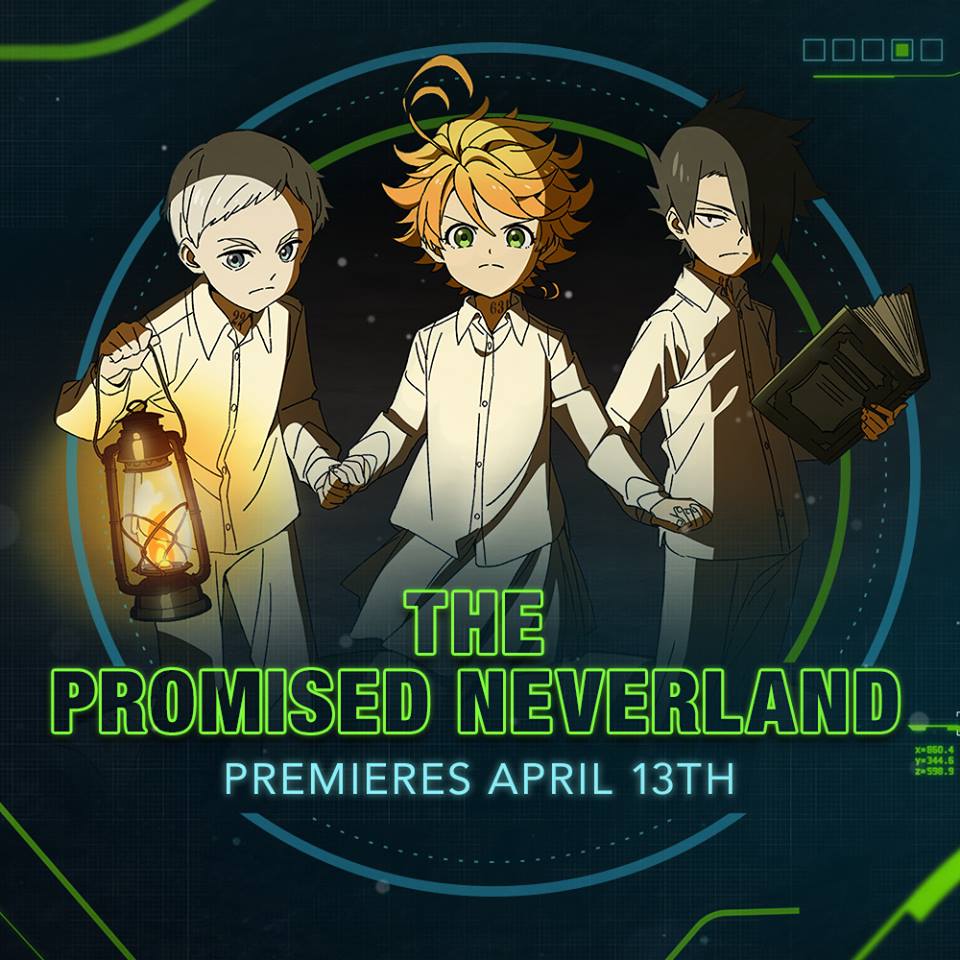 The Promised Neverland started airing on January 9. The season's final episode aired today, and a second season has been confirmed for 2020.
Memoru Kanbe (Elfen Lied, Sound of the Sky) directed the series at Cloverworks, with Kazuaki Shimada (Mahou Shoujo Nante Mouiidesukara) providing character designs. Toshiya Ono (Blue Exorcist: Kyoto Saga, Gatchaman CROWDS) was in charge of series composition.
Takahiro Obata (One Piece Film Gold) will score the soundtrack. Other confirmed crew members include:
Screenplay: Toshiya Ono
Animation Director: Kazuaki Shimada
Prop Design: Hiroki Itai
Art Setting: Shigemi Ikeda (Atelier Musa)
Art Setting: Shūichi Ōkubo (Atelier Musa)
Art Setting: Kayoko Tomono (Atelier Musa)
Art Setting: Miho Norisue (Atelier Musa)
Art Director: Shigemi Ikeda (Atelier Musa)
Art Director: Yukiko Maruyama (Atelier Musa)
Color Design: Kazuko Nakashima
Director of Photography: Tomoyuki Shiokawa (T2Studio)
CGI Director: Akira Fukuda
Editor: Rie Matsubara (Seyama Henshūshitsu)
Sound Director: Katsunori Shimizu
Aniplex of America currently holds the rights to The Promised Neverland anime. Crunchyroll streamed the show as a simulcast, and describe it as:
The one adored as the mother is not the real parent. The people living here together are not actual siblings. The Gracefield House is where orphaned children live. An irreplaceable home where 38 siblings and Mom live happy lives, even with no blood relations. However, their everyday life suddenly came to an abrupt end one day…
Source: Facebook (Toonami)
The Promised Neverland to Air on Toonami Starting 4/13/2019 – Samantha Ferreira