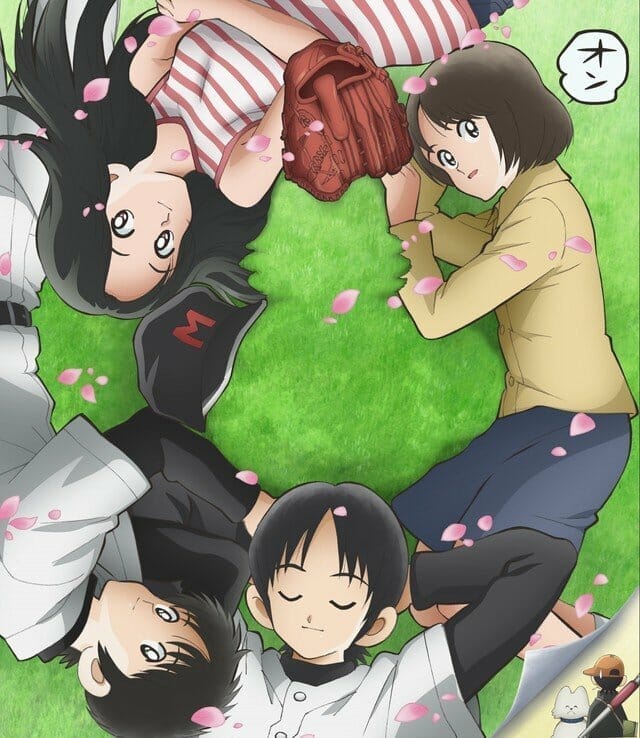 Earlier today, the official Mix anime website updated with two new cast members. The series will add the following:
Eisuke Tachibana: Wataru Takagi
Mayumi Tachibana: Kikuko Inoue
Mix will air on April 6, on NTV and YTV. The show is slated to be shown on Saturdays in the 17:30 (5:30PM) block.
Odahiro Watanabe (Tokyo Ghoul:re, Soul Buster) was tapped to direct the project at OLM, with Takao Maki (Basilisk: The Ouka Ninja Scrolls, Laughing Under The Clouds) providing character designs. Atsuhiro Tomioka (Pokémon: Black and White, Ray) is in charge of series composition. Other confirmed crew members include:
Script: Chinatsu Houjou
Script: Kenichi Yamada
Script: Tatsuto Higuchi
Script: Yoshifumi Fukushima
Music: Norihito Sumitomo
The confirmed voice cast includes:
Minami Asakura: Noriko Hidaka
Tōma Tachibana: Yuuki Kaji
Otomi Tachibana: Maaya Uchida
Sōichirō Tachibana: Yūma Uchida
Haruka Ōyama: Kana Hanazawa
Hidaka is reprising her role from the 1985 Touch anime TV series.
Mitsuru Adachi's Mix launched in the pages of Shogakukan's Monthly Shōnen Sunday on May 12, 2012. The ongoing series currently spans thirteen volumes, with the latest hitting stores on August 9, 2018.
The title is set thirty years after the events of Touch, and is takes place at Meisei High School. Two stepbrothers, Touma and Souichirou Tachibana, aim to bring the school back to Koshien after their fathers managed to do the same three decades prior.
Source: Comic Natalie